Post Tensioning
Which is a form of prestressing, has several advantages over standard reinforcing steel (rebars): It reduces or eliminates shrinkage cracking-therefore no joints, or fewer joints, are needed. Cracks that do form are held tightly together. It allows slabs and other structural members to be thinner. Also are used in concrete construction to allow thinner slabs and greater span lengths between support columns. These cables, composed of steel wires inserted into a plastic sheathing or aluminum sheathing, are subsequently "tensioned" and grouted after the concrete is poured.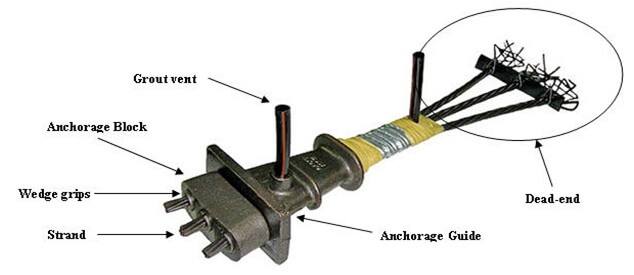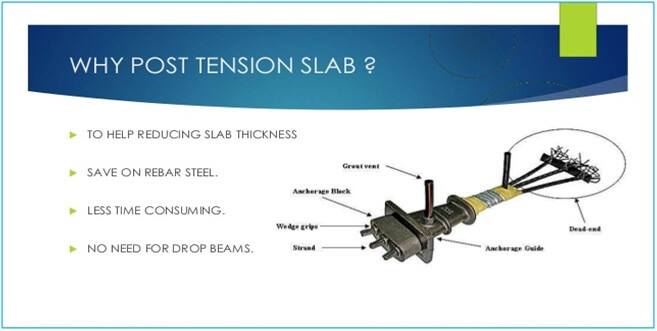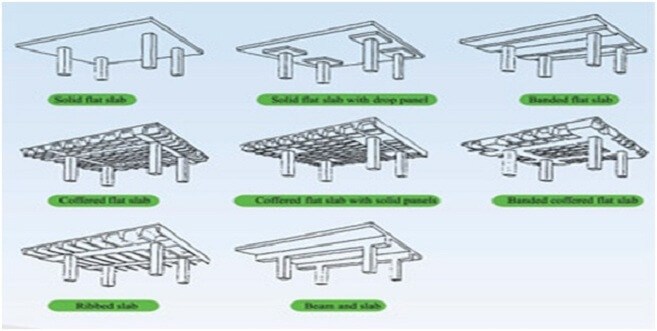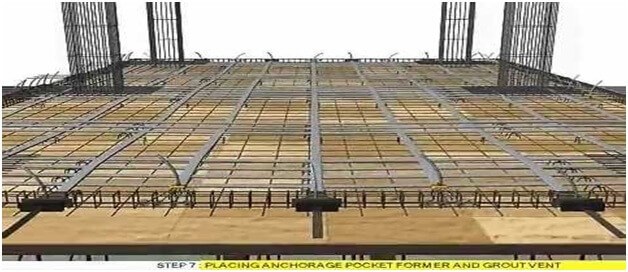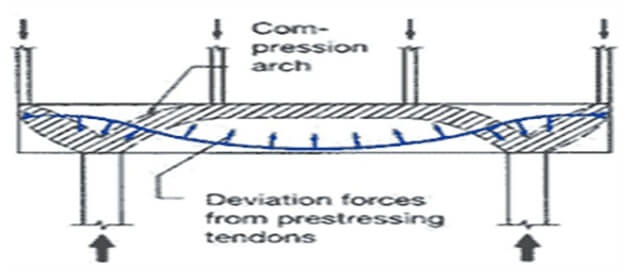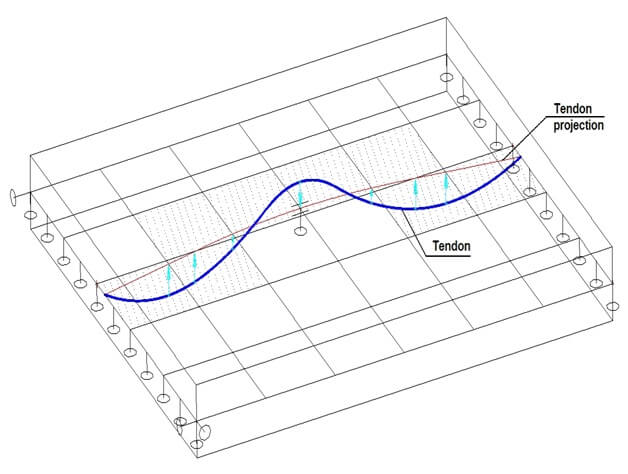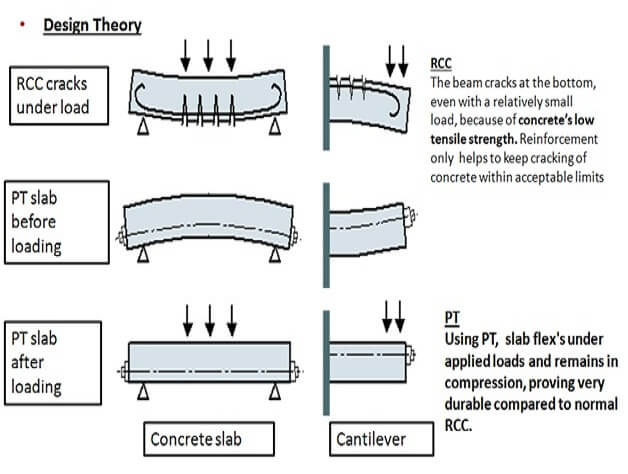 Stress Anchors
1. Rock Anchors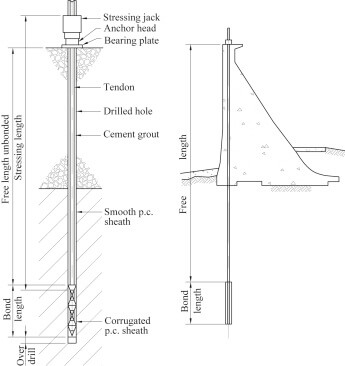 Drill Your Hole. Use the appropriate size and type of drill for the material you are drilling into and the size of rock anchors that you will be using. You may need to drill through old, loose and unstable materials and into solid materials to install your rock anchor firmly in place.
PTS India Contracting can provide a range of rock anchor and soil nail solutions for the construction industry.
Rock anchors are generally post-tensioned tendons installed and secured into the underlying rock.
The anchoring force is transmitted to the surrounding rock by either cement grout, resin or mechanical means. Rock anchors can be installed in drill holes with any inclination.
PTS India Contracting is experienced in both small and large scale rock anchor installations for both private and commercial sector projects.
Rock anchors are used primarily in the following situations:
Full anchoring of retaining walls
For the stabilization of eccentrically loaded foundations
In the stabilisation of slopes and rock walls or cuts
For systematic rock stabilisation and local support for underground excavations
For the stabilisation for uplift purposes as, for example, in structures in ground water
Rock bolting projects completed by PTS India Contracting include:
Soil nailing is used in soil or loose rock. Soil nails transfer forces into the ground by means of a steel tendon or bar. The stressing end of the nail may use a nut or a plate, or wedges and a wedge plate depending on the type of tendon used. Soil nailing or anchors are used in the following situations:
The anchoring of support structures for excavations such as sheet piling or trench boxes
The stabilisation of slopes
The transfer of external tensile forces to the ground, such as in the use of guy wires for towers
In the stabilisation of very eccentrically loaded foundations
An earth anchor is a device designed to support structures, most commonly used in geotechnical and construction applications.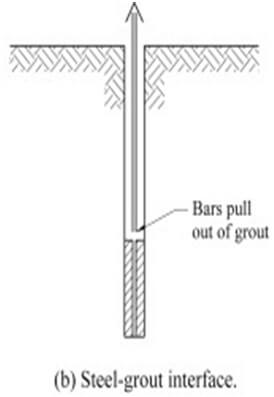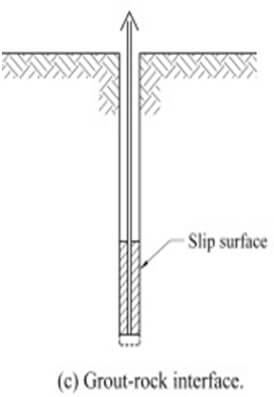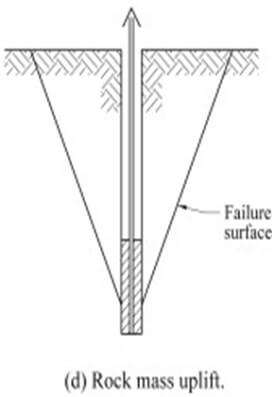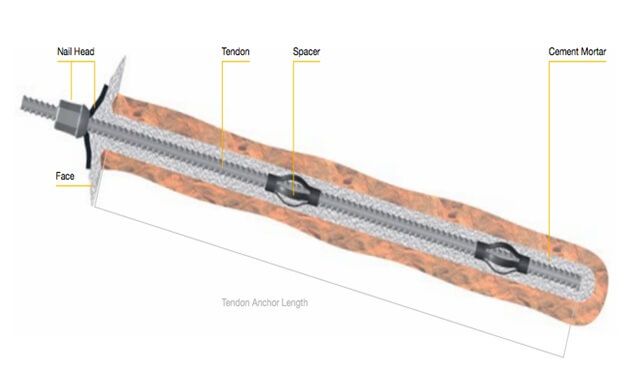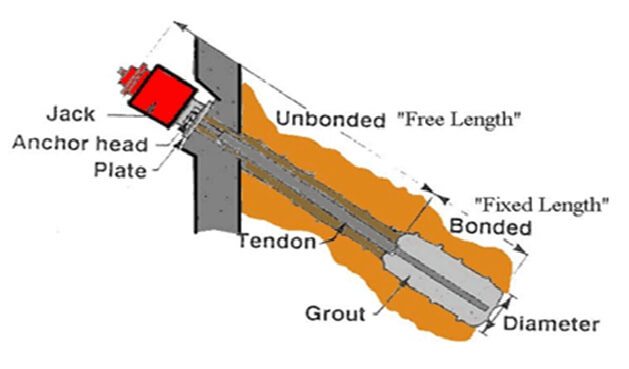 3. PT Bars
PTS has been supplying and installing bars for the construction industry and can provide an extensive range of hot-rolled products as well as cold-rolled bars.
They have proved to be one of the most popular tools for engineers wishing to control the loads and forces in structures. PTS's product line complies with international standards, including ISO.
PTS provides a single-source solution for the full range of post-tensioned products and services. It offers threaded bar systems for concrete reinforcing, anchors and form ties as well as products such as soil nails, micropiles and rock bolts for geotechnical applications. PTS bars are available with continuous hot-rolled threads in full 18m stock lengths or as cut sections to meet project requirements.
PTS Threadbar is a high-tensile alloy steel bar with a coarse right-hand thread over its full length. The system has been proven worldwide and offers versatility in a range of applications. The threadbars are hot-rolled, quenched and tempered, followed by a stretching operation (further tempering) to achieve the necessary performance. It is manufactured in accordance with DIN standards and also offers general conformance with BS4486. The system also has been approved to the European Technical Approval (ETA) standard.
Post-tensioning systems are available in grade Y1050 bars from 18mm diameter to 47mm and in grade Y1035 from 57mm to 75mm. CT Stress Bars for use with architectural systems are produced from 26mm to 75mm, which is ideal for the application of post-tensioning forces for relatively short tendons and for stay cable applications.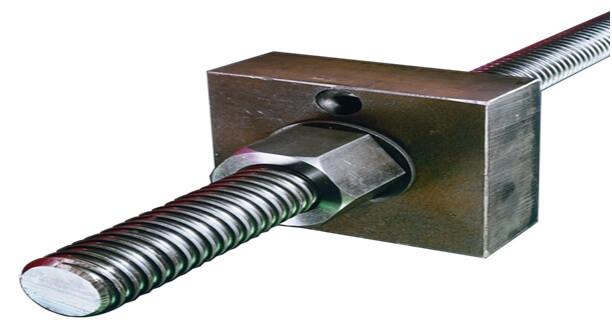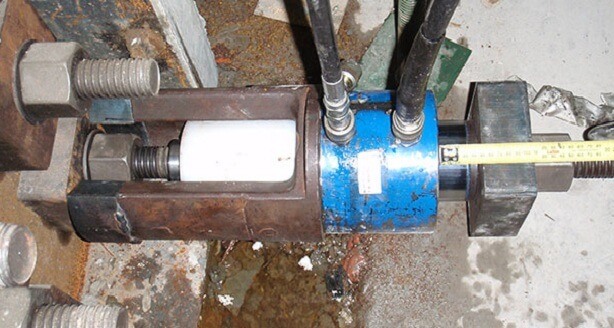 Coupler
The steel coupler 'P'roducts for Structural Concrete''
Division provides assistance for clients who require products which are used in structural concrete construction. These include, but are not restricted to, reinforcing bar couplers, continuity reinforcement systems and shear load connectors. A dedicated team is able to offer technical advice, pricing information and guidance on the selection of the most appropriate product for a specific application. Enquiries from overseas are also dealt with by the PSC team. To contact the team please email pts@pts.asia or call
REINFORCING BAR COUPLERS
Lapped joints are not always an appropriate means of connecting reinforcing bars. The use of laps can be time consuming in terms of design and installation and can lead to greater congestion within the concrete because of the increased amount of rebar used. Ancon couplers can simplify the design and construction of reinforced concrete and reduce the amount of reinforcement required. Lapped joints are dependent upon the concrete for load transfer. For this reason any degradation in the integrity of the concrete could significantly affect the performance of the information in this literature is given as a guide only. Please refer to Ancon installation procedures, instructions and operating manuals for more specific details on these products. Characteristic Strengths of High Yield Reinforcing Bar Diameter Area Fy (kN) (mm) (mm2 ) 500N/mm2 12 113 56.5 16 201 100.5 20 314 157.0 25 491 245.5 32 804 402.1 40 1,256 628.3 50 1,963 981.7 the joint. The strength of a mechanical splice is independent of the concrete in which it is located and will retain its strength despite loss of cover as a result of impact damage or seismic event. The Ancon range of reinforcing bar couplers is the most comprehensive available and includes tapered threaded, parallel threaded and mechanically bolted couplers. Ancon reinforcing bar couplers are available through major rebar stockiest and approved distributors.